Drain Pan Kit
The drain pan kit collects the condensing water from the outdoor unit to a centralized drainage, so no ice sheet can form under the unit. It is designed for an easy and fast installation by using quick hooks for installation and a "T" connector to connect the power supply for the electrical heating cable.
The collective output for the condensing water is 5/4" through which a heating cable is routed. The 140 W heating cable is heating the drain pan and it extends out to heat the draining piping for up to 1,5 m.
The ES drain pan kit is suitable for the AW-R32-M series, 6, 9 and 12 kW models only.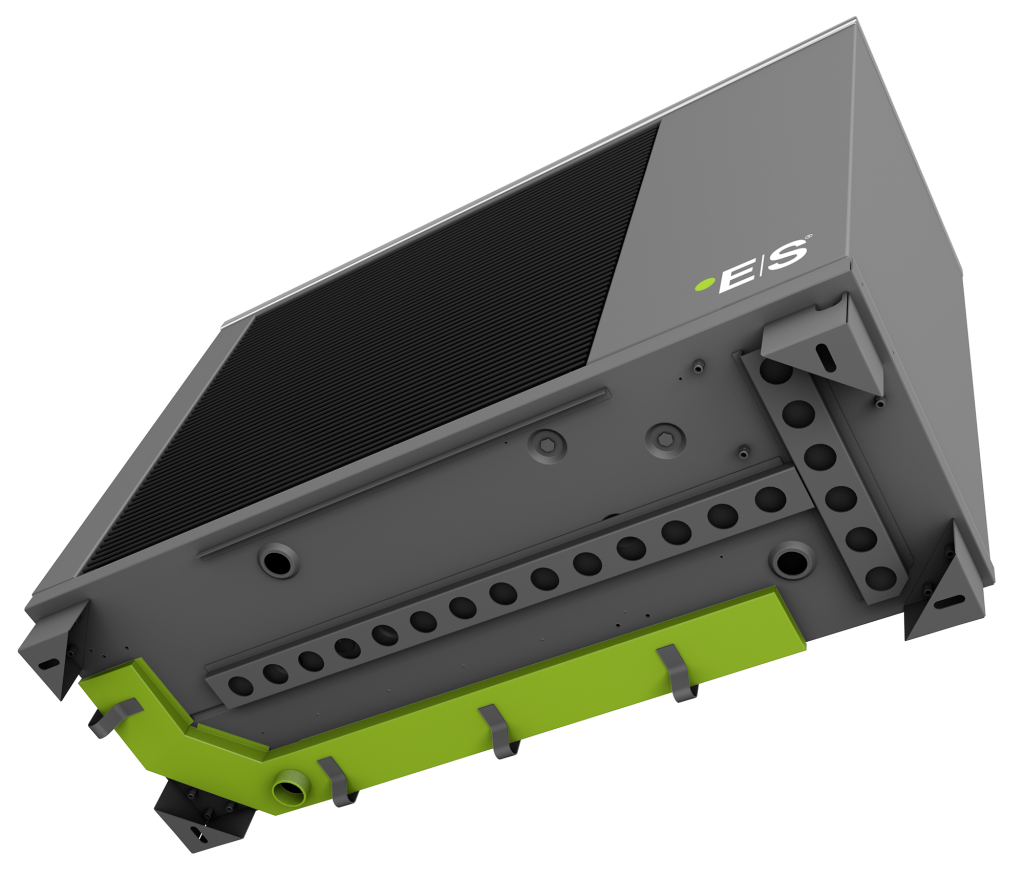 Drain Pan mounted on heat pump (here colored green for clairity).
Specifications
The ES drain pan kit is suitable both for the NP-V7-S series as for the
AW-R32-M series of ES heat pumps.