It's Easy to Compare our Heat Pumps
All our heat pumps for domestic heating is labeled with a set of icons that makes it easy do compare the models.
---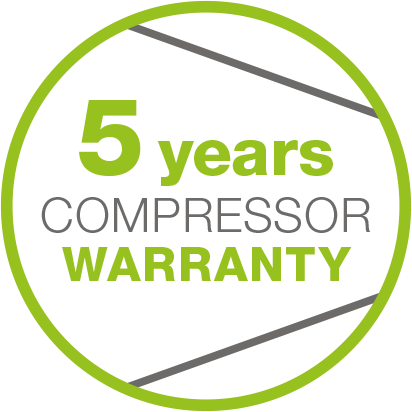 Reliable and efficient technology
All ES heat pumps have a 5-year warranty on the compressor due to the use of highly efficient and reliable compressor technology, that also makes the unit low noise and helps reduce the heating costs to a minimum.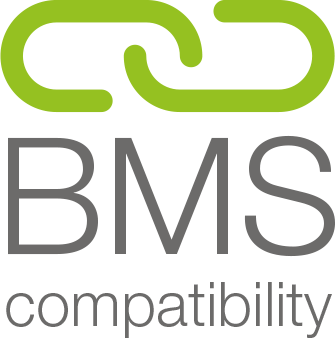 Remote control
ES heat pumps can be connected to an external monitoring and controlling system via a Modbus connection such as a Building management system (BMS). This allows full control of the ES heat pumps with climate control systems currently used in the building.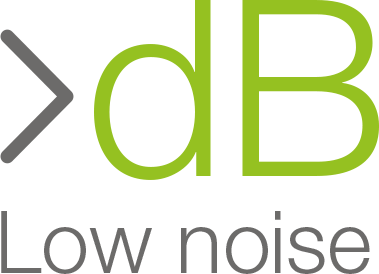 AW-R32 units use a special variable speed fan motor and fan blades with innovative blade design to reduce the sound level given up from the heat pump. The compressor is placed in an extra compartment that is insulated with sound absorbing materials. With these technologies we achieve low sound levels that makes the units almost not audible, even running at maximum speeds. The units can also be set to work during the night in even lower sound levels via weekly timers.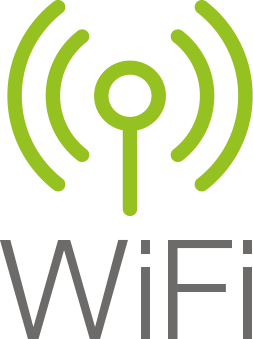 Control via internet
Each ES heat pump is equipped with an internet module that allows the customer to have full control of the heat pump at any given time and place. The unit connects to the internet and can be controlled by any smart device or PC.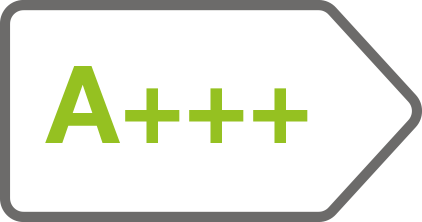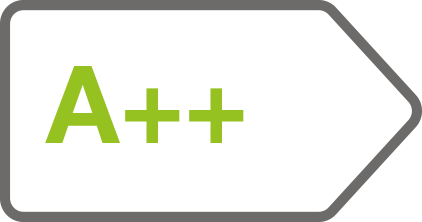 High efficiency heat pumps
ES heat pumps are equipped with the latest technology on the market that is designed specifically for heat pumps, to insure the best performances and low heating costs. Components used
in the ES heat pumps are from worldwide known producers, that are making innovations in this field, with a long and successful history.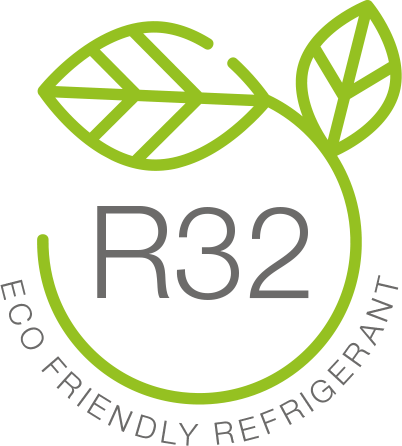 Green ECO-friendly refrigerant
New ES Heat pump line AW-R32 uses an ECO friendly R32 refrigerant. The conventional refrigerants used for inverter heat pumps today has a global warming potential (GWP) more then three times higher than R32 refrigerant which is used for the new ES heat pump Line. The units have also less refrigerant volume for the same or even higher heating capacities. With this refrigerant we fulfill the EU norms that are not mandatory yet, but will become in the future. It also contributes to a high efficiency working of the heat pump.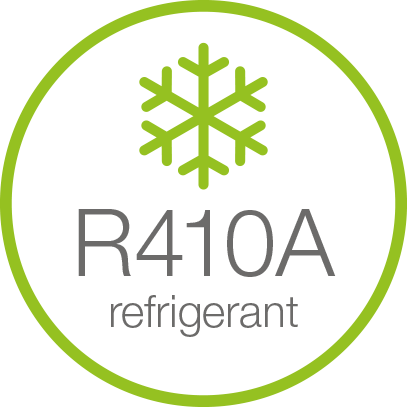 NP-V7-S units use a R410A refrigerant, which is used for inverter heat pumps for several years and it has proven that it is a reliable and efficient medium for Air-Water heat pump systems as well as for Air conditioning units.