Scandinavian design
Our energy solutions are designed in Scandinavia with top class power and efficiency. 
We combine Scandinavian state of the art competence and product development with efficient Chinese production capacity.
In this way, we are industrializing the complicated installation industry while digitalizing the Swedish engineering knowledge through a web based configuration tool.
New integration possibillities
Our systems enable integration with your other heat sources.
Whether it is electricity, oil, firewood, pellets or district heating – Energy Save solutions are all hybrid heating systems. They are also compatible with other control systems in your building.
Architectural and building aesthetic needs can easily be met by embedding the plug-in module, which is then called EcoStation.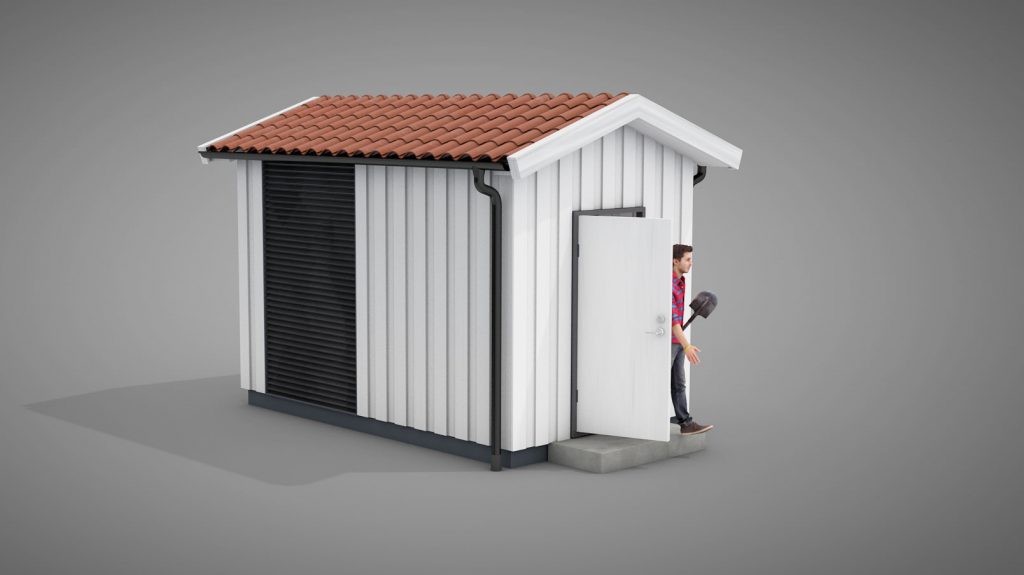 The EcoStation provides a seamless integrated energy production combined with utility spaces.
Top quality for the nordic climate
Our products meet the high nordic requirements for functionality and power even at extreme outdoor temperatures.
Tests and certifications are therefore a very important tool. Our heat pumps are tested independently and certified by test institutes in accordance with applicable European standards and carry the necessary certificates to support this.
Green clean tech with massive savings
The importance of heat pumps are steadily increasing in energy conversion in Europe and around the world. 
Our innovative scalable plug-in modules provide a massive environmental imprint with a drastic CO2 reduction compared to other types of energy.
A system from Energy Save has an average of 80 kW of heating power and is developed for a typical commercial property with approximately 300,000 kWh in annual consumption.
The ES Heat Pumps are designed to withstand the harsh Nordic climate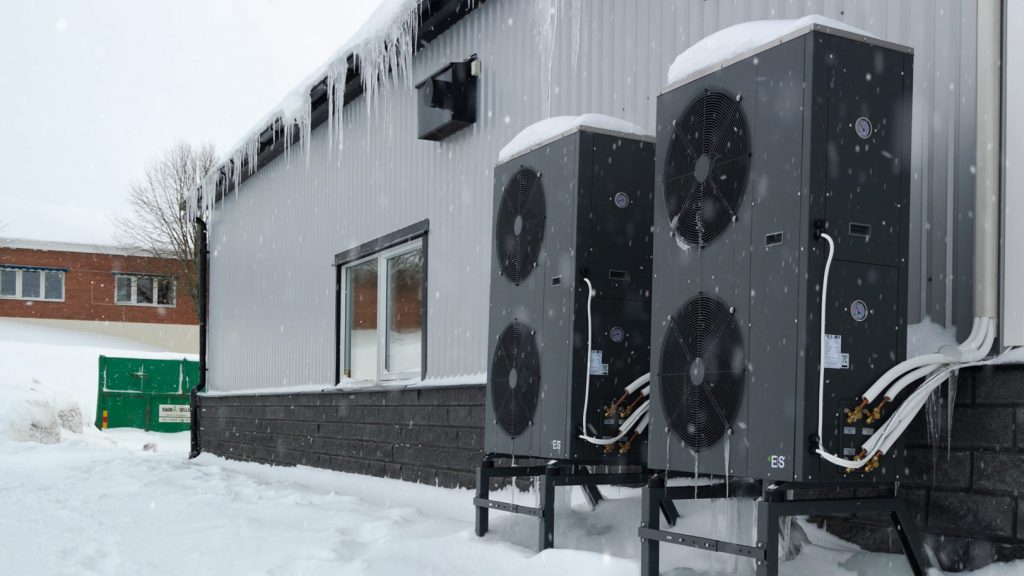 Safe installation & service
Together with our professional partners we offer customers a safe delivery and installation at competitive prices. 
Installation can also be carried out during "the cold season" – i.e. the winter season.
The technical solution, investment and saving
Your chance to easily create a better property transaction.
It's easier than you think to achieve cost saving energy solutions for your property's climate.
Our custom-made solutions, designed using our digital tool,  to a fully implemented solution addresses your fixed and temporary needs for heating and cooling for existing properties, new production, building heating and drying.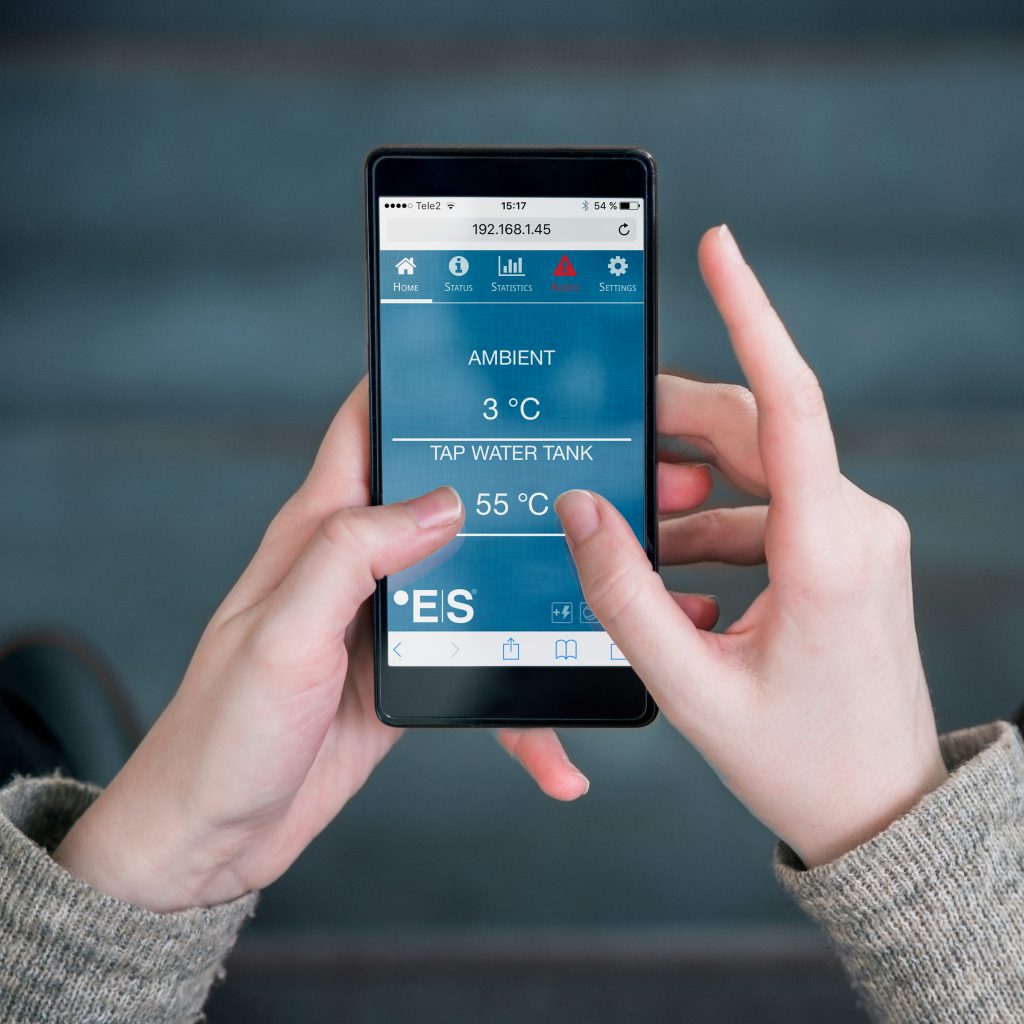 Even when you are away, you have full control over the heating system – via web, smartphone and tablet.
The control system is developed in collaboration with Jeff Electronics, which specializes in user-friendly control systems and is a leading player
in the industry.